The Art and Craft of Photography
Photography is a wonderful way of focusing your mind on the amazing world around us. The art and craft of photography transforms your vision into the images you share with others to invoke an emotion, a feeling or simple pleasure. My goal as a photographer is to express my interpretation of the world in art that meets this objective.
Educator
As a trained, certified instructor I began teaching information technology at the community college level in 1985. I also have a deep background in instructional design and content development gained from my doctoral education in Instructional Science and Technology and my hands-on experience as a subject matter expert in the Microsoft Corporation courseware development division. These skills have allowed me to create and deliver effective skills-based photographic arts workshops.
From former President, Eastside Camera Club
"Michael is master in the medium, I consider him as I do the classic photographers that I have been so influenced by. His keen sense of tone and composition is stunning, and I am inspired by where he has gone in the world of photography. I have great respect for the scope the knowledge he has, which he so generously shares with other photographers." Leah Alden Jaswal, President, Eastside Camera Club, Bellevue, WA"
Photographer
As an avid and curious photographer I am constantly seeking new experiences and venues to expand my skills and portfolio and to gain additional insight and techniques to teach in my workshops. Though I specialize in fine art, I work with a variety of subject matter and portray images in both traditional and nontraditional fashions. After the shot, I use image processing primarily to 'finish' the image without materially altering the scene or to enhance it technically as is the case with focus stacking.
Giving Back
I have had the pleasure of volunteering my photography services to Seattle Children's Hospital Stanley Stamm Summer Camp for several years during the past decade. Volunteering is an amazing way to get grounded in what really matters in life.
From the camp director
"Michael works hard each summer as the Camp Volunteer Photographer capturing candid images of kids and staff throughout the week as they participate in loads of fun activities. He is very talented and enjoys taking pictures. His ability to relate with children in this difficult setting is extraordinary… His wonderful photos of our campers and volunteer staff have been used for camp publicity, brochures and posters." – Michele Rhebert, Seattle Children's Hospital, Stanley Stamm Camp Director
Equipment
I use a wide variety of camera and lighting equipment including
Nikon D700 and D200 camera bodies, lenses and flash
Weston reflectors and various light modifiers
Really Right Stuff tripod heads, brackets and rails
Gitzo tripods and monopods
Breakthrough 6-stop neutral density
B+W circular polarizing filter
Sekonic L-785DR light meter
Wacom drawing tablets
Epson 3800 Stylus Pro printer
Software
I use a relatively few number of software applications for my standard workflow, including
Datacolor Spyder Studio for display and printer workflow color calibration
Nikon Camera Control Pro and ControlMyNikon remote capture software
Adobe Photoshop Lightroom
Adobe Lightroom Mobile
Adobe Photoshop
Adobe Photoshop Express
Adobe Creative Cloud
Helicon Focus for Focus Stacking
Google Nik Software filters for image enhancement

Silver Efex Pro
Color Efex Pro
Viveza
HDR Efex Pro
Define
Sharpener Pro
Other Resources
I have purchased nearly all of my photographic equipment and accessories from Adorama. They have an amazing selection, typically at the lowest prices. Their shipping is fast and customer service excellent.
If you purchase from Adorama by clicking on one of their ads on my site I will receive a small compensation at no cost to you. Thanks!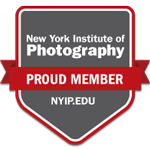 I find Wikipedia to be an invaluable source of information about photographic terms.
Finally, Cambridge in Colour provides excellent, comprehensive information, tools and tutorials to help you get the most out of your efforts.
Enjoy your journey!
Michael